Pure Water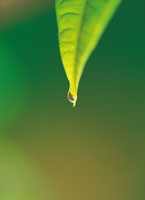 Our aim is to provide information and references to articles that are of interest to you concerning pure water and the chemicals and any other pollutants, which can end up in our water supply, some by design. We will suggest products to reduce some of the problems thereby minimising the health risk.
1. To start off we believe that none of us drink enough water each day. The daily recommended amount to keep us fully hydrated and functioning correctly is about 1 1/2 litres per day. Lack of fluids especially water during the day is now being blamed for the high incidence of kidney stones. Our bowels also require adequate fluids to function correctly. The main reason we don't like water to drink is we find the it unpalatable. A good quality filter can help to remove taste and odour problems and give you easy access to pure water.
2. We all take showers daily but most of us are unaware of the danger of chlorine, in various forms used to sanitise our water. Chlorine is used to kill living organisms in water; unfortunately we are a living organism. Whenever we take a shower we are breathing in chlorine fumes, used in World War 1 as Mustard Gas. This can't be good for us. As well we absorb chlorine through the largest organ of our body, our skin. A good quality shower filter can help to stop this health risk. The added benefit of showering in pure water provided by a shower filter is no dry skin and beautiful soft hair.